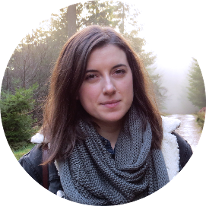 Francesca smith
From a young age I have always shown a keen interest in design and its process, from conception to production. I have always not only wanted to design things, I have also wanted to make them with my own hands.
3D products have always been my biggest love, from sculpture to apparel and everything in between, so as I developed as a designer, jewellery was an area I naturally gravitated towards.
I completed my undergraduate degree in Fashion Jewellery at London College of Fashion in 2012 and soon progressed into the industry.
I have worked within the fashion industry for nearing on four years, working on a vast variety of UK and international brands designing a diversity of products including bags, accessories and jewellery.
I chose to return to London College of Fashion to further develop my skills as a multi product designer, completing my Masters degree in Fashion Artefact in 2017. It was during this time I designed, made and created "The Power of Her" my biggest creative achievement to date.
Copyright
©
Francesca Smith